Some Windows 10 computers encounter an error when installing our Windows Print App driver. The issue is related to permissions and prevents the installation of the Wepa printer port.
This message may appear: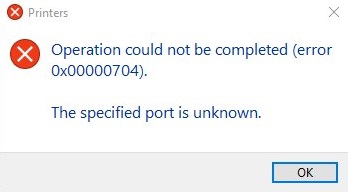 Or this message: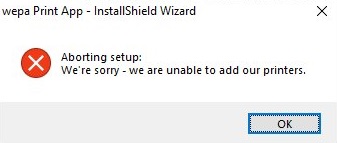 To resolve this issue, please install the Wepa printer port manually and then install the Wepa Print App for Windows.
Download the Wepa port installer here: https://wepanow.com/downloads/WEPAPortInstaller.exe
Run WEPAPortInstaller.exe with admin rights
To verify that the Wepa port was installed, open the Control Panel and choose Devices and Printers. Select the Wepa printer.

Choose "Print server properties" at the top and go to the Ports tab
After confirming the presence of WEPAPORT, rerun the Wepa Print App for Windows installer.
Click here for more information about the Wepa Print App for Windows.