Check the following post if document uploaded through Windows Print App as Color but printed black and white:
Open any document that is Word, Power Point, Excel, PDF type.
Click 'File' and then 'Print'. Select 'WEPA – Color' as the destination printer.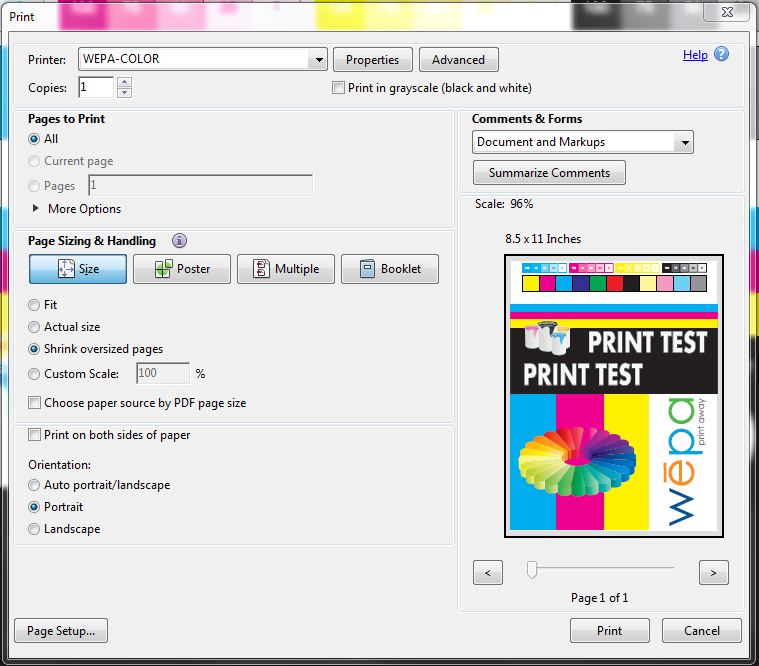 Click 'Properties' beside the destination printer 'WEPA – Color'. When the properties window appears, select the 'Color' tab.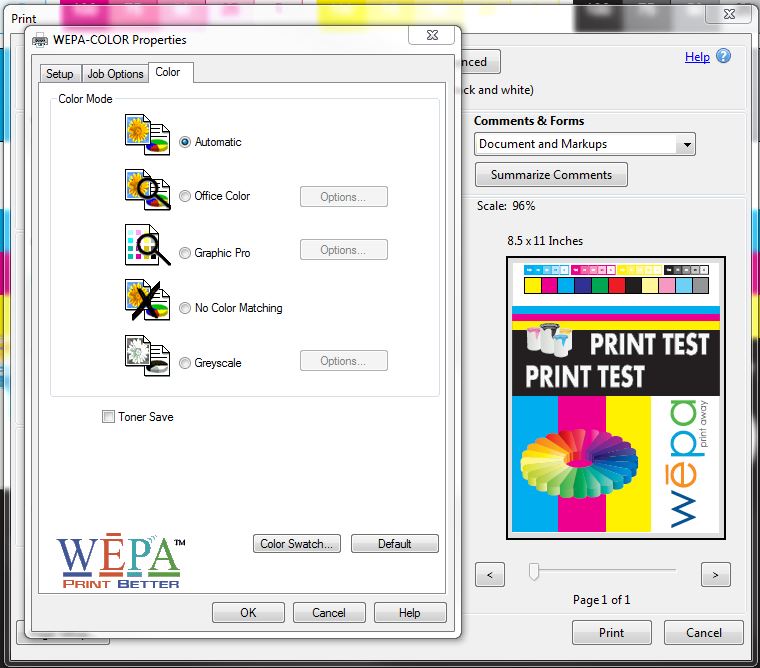 The 'Color Mode' section should be set to 'Automatic'. If 'Greyscale' is selected it will cause color prints to print in black and white. Select 'Automatic' if this is the situation and then 'OK'.