Tired of carrying your wēpa print cards around? Wēpa has released a NEW feature at the print station where you can transfer the balance of your print cards to your wēpa account balance:
Print Card Balance Transfer to wēpa Account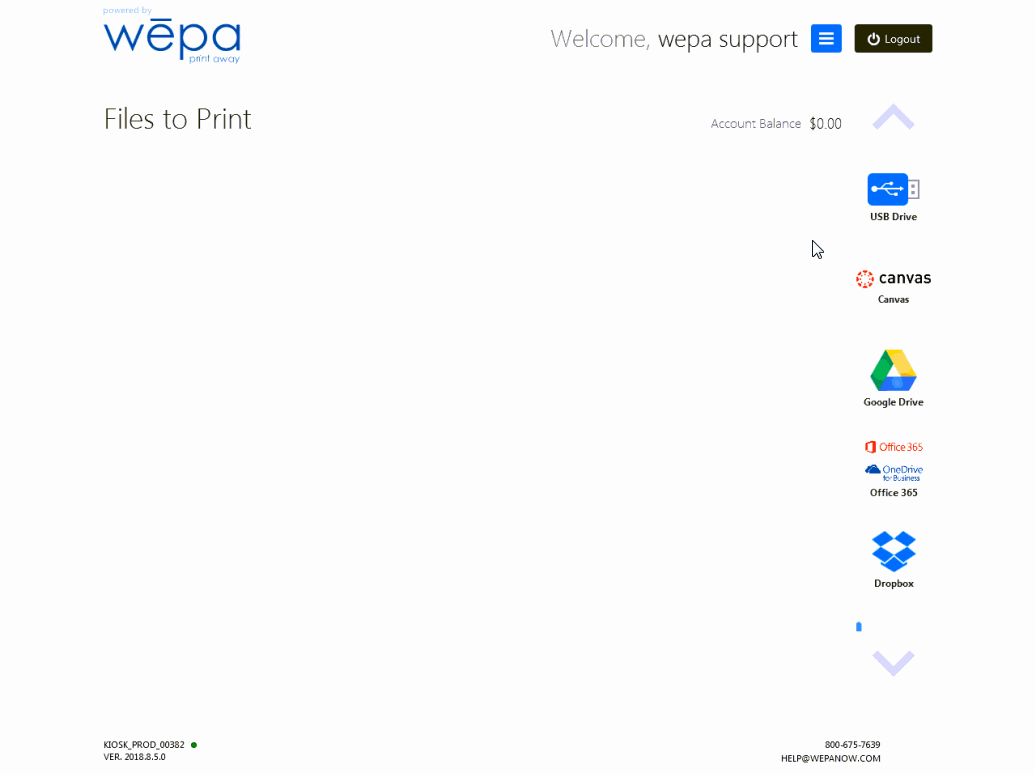 At print station, login to your wēpa account by swiping campus or tagged card. If no card is available, select 'Don't have a card' at the bottom and then 'Wepa Account Login' to manually login.
In top right corner will show an Account Balance which is your wēpa account balance. Select the blue menu icon right above for multiple options, select 'Transfer Print Card Bal.'.
Swipe your print card and a success message will appear with your updated wēpa account balance with the print card balance added. You can discard the print card.
The updated wepa account balance will be shown in the top right corner under Account Balance. Repeat Steps 2 and 3 for each print card balance transfer.