If the paper tray size settings are set incorrectly, the quick status page will show a 'Status Message' of 'ALERT PAPER INCORRECT TRAY SIZE':

C711/712 COLOR PRINTERS
The paper tray size setting is located on the right side of each paper tray shown below by the red circles and should be set to LETTER.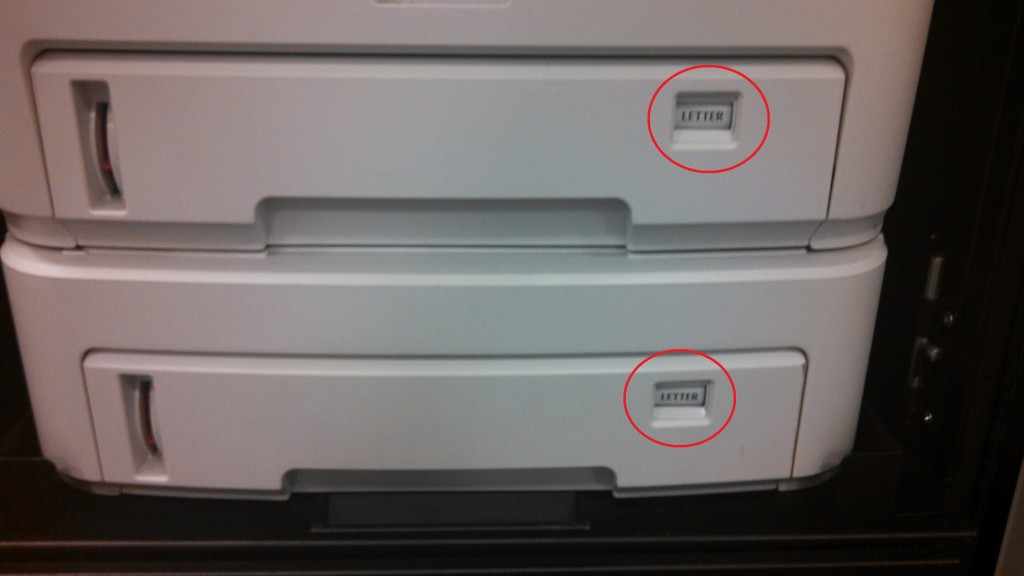 To change, open the paper tray and on the inside right portion will be a dial. Turn the dial to the LETTER setting.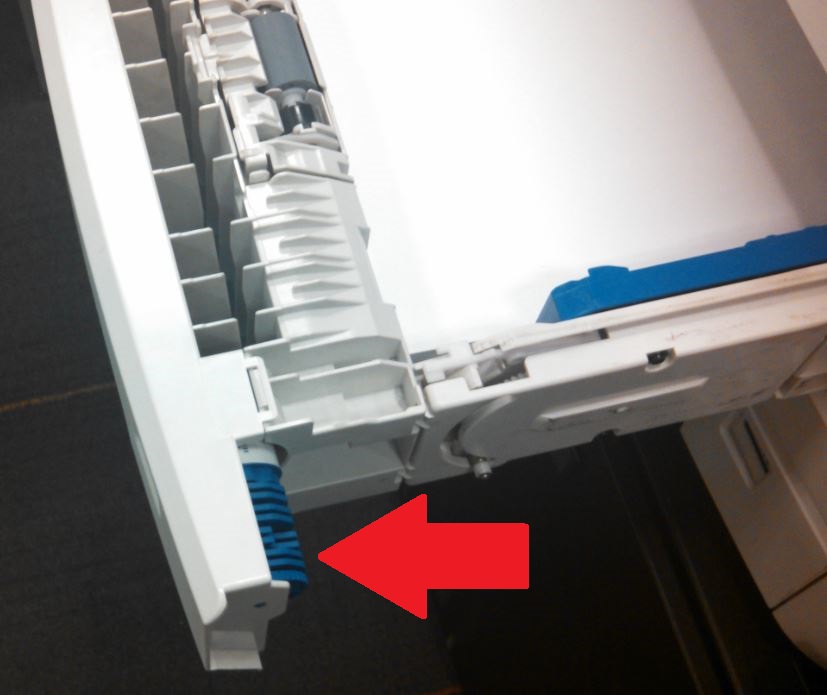 B731 HIGH CAPACITY BLACK/WHITE PRINTERS
The large high capacity tray has the blue dial setting as shown above in the C711/712 instructions. Confirm the setting is LETTER.
The smaller paper trays are set inside. There are settings as shown below. Press the blue tab and push forward or backwards and confirm the arrows are aligned with LETTER as shown with the yellow rectangle.