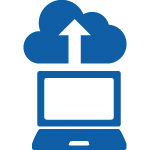 The Linux Print App is the most flexible way to print from Linux.
Print from any software by choosing File > Print and selecting a wepa printer.
Quick Start: Download this for DEB package or this for RPM package and run it.
See below for information on the following topics:
Website Download
Installation
How to Print
Uninstalling
Troubleshooting
WEBSITE DOWNLOAD
INSTALLATION
UBUNTU – DEB PACKAGE
CENTOS – RPM PACKAGE
NOTE: User account must have sudo privileges. Visit this for further assistance.
Open the Terminal and enter the below line to install the RPM Linux Driver Package:
sudo yum install -y Downloads/wepa-lpa-latest.x86_64.rpm
HOW TO PRINT
Open the Linux Print App (LPA) by selecting the WEPA Print App icon:

Ubuntu: Select 'Show Applications' icon in lower left corner of desktop then the WEPA Print App icon.
Centos: Select 'Applications' icon in upper left corner of desktop, then 'Accessories' followed by the WEPA Print App icon.
The LPA will launch, next select a school at the top to login to your wepa account or select 'Sign Up' to create a wepa account on our website:


The LPA will show any files that have been uploaded in the past 6 days as well as your wepa account balance in the lower right corner:

Open a supported file type (doc, docx, ppt, pptx, xls, xlsx, pdf, bmp, jpg, png, tif, tiff).
Select either File > Print or Menu Icon (three horizontal lines) > Print, depending on the application opening the file.
Next select a wepa printer (wepa_BW, wepa_BW_Two_Sided, wepa_Color, wepa_Color_Two_Sided).
BW will upload as black and white.
Color will upload as color.
Two_Sided will upload as a duplex or print on both front and back of a piece of paper.
Also edit any other print settings such as copies, page range, etc.
Once finished, select 'Print' or 'OK' to finalize and send the print settings to the LPA.
LPA interface will indicate the file upload is in process:

Once upload completes, LPA will show file in print queue with the number of pages, color or black & white, and single or double sided settings:

NOTE: Close and re-open the LPA will require a wepa account login each time.
UNINSTALLING
UBUNTU – DEB PACKAGE
Right click the WEPA Print App icon from the Applications list then select 'Show Details':

Select the WEPA Print App from the window that is launched, then 'Remove' to uninstall the LPA:

CENTOS – RPM PACKAGE
Open the Terminal and enter the below line to uninstall the RPM Linux Driver Package:
sudo yum remove wepa-lpa
TROUBLESHOOTING
The LPA logs are located in the following file path: Computer > var > wepa > log
Provide the wepa_log.txt file from this file path via chat at our support webpage or email to help@wepanow.com with a brief description of the issue as well as the file that is attempting to be uploaded: